FAQ'S ABOUT OUR PRODUCTS
Are your candles rechargeable?

Due to the traditional production method, Mon Dada candles cannot be refilled.

As our pots are handmade, each pot is unique. It is therefore not possible to develop a refill that adapts to all pots. 
What can I do with my candle after the wax has completely burned out?

Check out our blog post on how to remove leftover wax from your candle.You cannot refill the candle wax jar later, but the jar is not lost at all.You can reuse it to put a plant or herbs in it, use it as a pen holder or to store other small items!
How are Mon Dada candles made?

Mon Dada candles are cast by hand in our workshop in Harelbeke. The wax is poured in multiple layers, making it a time-consuming process. We also manufacture the concrete pots from our Urban collection entirely in-house.

For our perfumes, we use essential oils. 

Be sure to read our blog post on candle making, which describes the process in more detail.
My candle is not burning evenly, what can I do?

Be sure to always place the candle on a straight surface.

It is also possible that there is a draft where your candle is placed. If so, turn the candle upside down and carefully try to move it to another room. 

We advise you not to extinguish the candle for the first time until the wax layer has completely melted. This prevents the formation of tunnels.
Can I leave my outdoor candle outside all winter?

We give our pots a protective layer, which makes them water and dirt resistant, but unfortunately our pots are not designed to be left outside in freezing temperatures . In winter, it is therefore preferable to bring your pot indoors.
Can my candle also be left in direct sunlight?

Our candles won't melt in direct sunlight, they withstand outdoor temperatures of 60 degrees Celsius, so you can safely leave your candle outside all summer long.
How long can candles burn?

It depends on the size of the candle and the number of wicks.The number of burning hours varies between 60 and 200 hours.The number of burning hours is mentioned in the specifications of each candle.This is just an indication, it may vary and depends on air circulation and temperature.
What is the best way to take care of my candle?

It is important that the entire surface of the candle is completely liquid when you light it for the first time.
The candle wick should not be trimmed.
In the winter, it's best to bring your outdoor candle indoors, as it's not designed to stay out in the cold all winter.
The biggest advantage of Mon Dada is that our outdoor candles can stay outside all summer long! Even in direct sunlight!
PURCHASE OF MY DADA PRODUCTS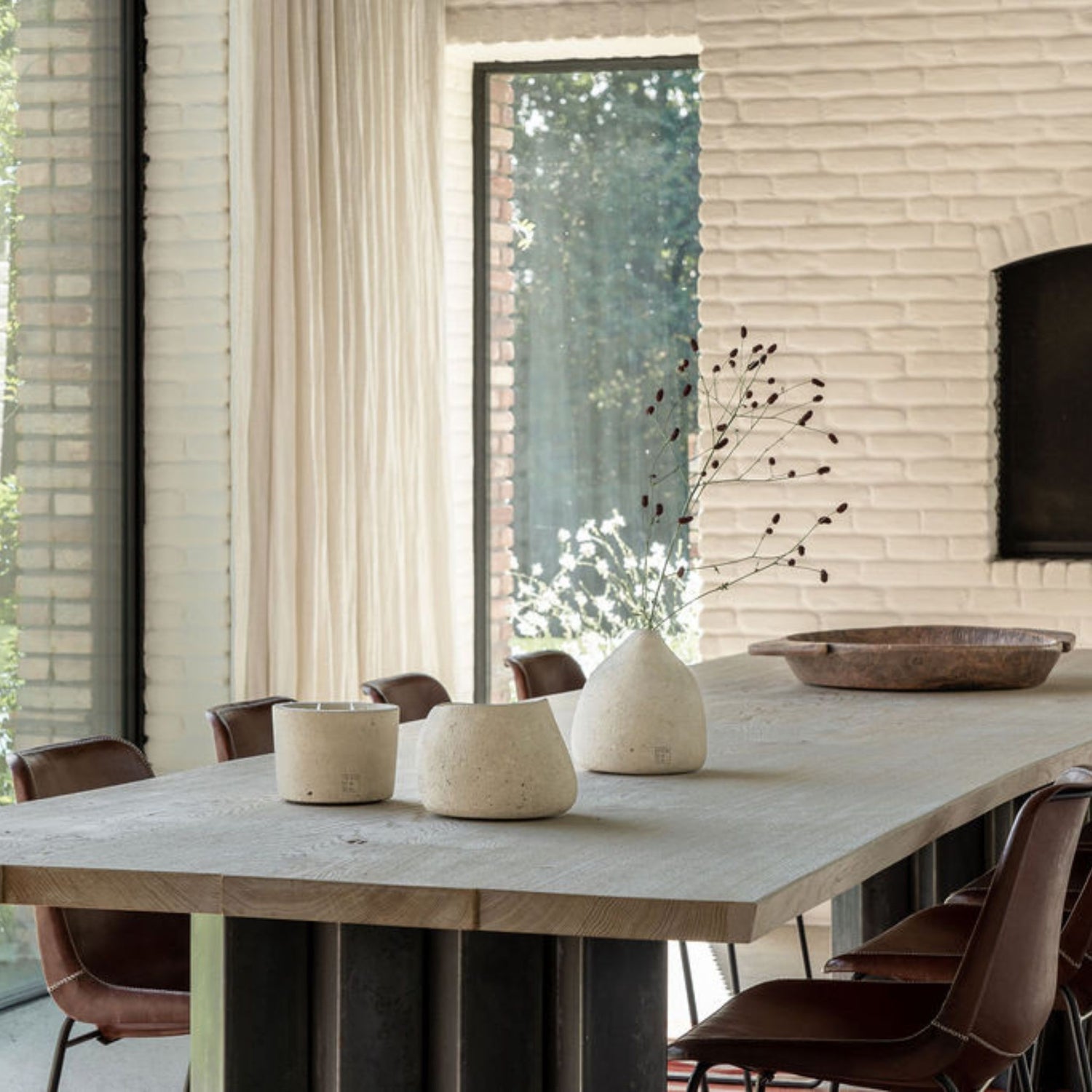 How do I find the nearest Mon Dada store?

You can find our products worldwide in our official stores!
To find the nearest distributor, please consult the points of sale section.